I believe that email is with us for a while longer. Despite the attempts of well-meaning app makers and social networks, email is not dead. In fact, I get a ton of email from those same social networks that were going to kill email off.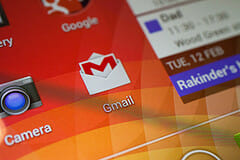 Email, like it or not, is the one tool that pretty much everyone has, everyone uses and everyone checks on a daily basis, so business use of email isn't going anywhere soon as an external communication tool.
I say external because I believe some tools like Basecamp, Slack, and Asana do allow you to replace some internal email and work better in teams that need to collaborate, discuss and track frequent iterations of conversations.
The key to making email flow externally is to find tools that make it smarter, faster, and better with the way you work.
Below are five such tools that I've worked into my email toolkit.
Contactually – I suppose you could call Contactually a light CRM tool, but it really shines when it comes to managing relationships that happen via email. It features lots of email functionality such as scheduled sending and open tracking but it also helps you prioritize your most important relationships and put them in "buckets" that prompt you to stay in touch if you have not communicated with someone within a designated amount of time.
Right Inbox – With Right Inbox's Gmail extension you can write emails now, scheduled to be sent later for perfect timing. This tool is particularly useful for professionals that deal with clients or colleagues in different timezones. Right Inbox has time zone support built-in so you don't need to start searching and counting when determining the timing of your scheduled email.
Calendly – This tool helps you schedule meetings without the back-and-forth emails. Just set up meeting types and drop a link into your email and let people find a time that works for both of you.

Email Hunter – This tool helps you find pretty much anyone's email address. There's a Chrome extension so if you're on a website just click the email hunter button and it will reveal email addresses associated with the domain.
Hey.com – Totally revive your inbox by letting this service monitor and reject any email you have not authorized. This is a pretty aggressive approach but might be the only way to get a fresh start on email.