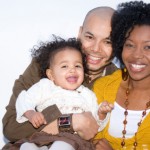 When it comes to attracting your ideal customer you should be able create a picture in your mind as you describe them. Using images of a real life customers can prove an effective way to help everyone in your organization narrowly focus on and communicate in ways that more directly appeal to your specific ideal customer.
A detailed profile, one that includes photos and stories of real customers, should be part of your marketing action plan documents. You may never share this type of document publicly, but it can be one of the most important internal training documents you ever create.
In order to create your profile you need to understand as much about your ideal customer as possible. Remember the key phrase here is ideal. I suggest looking long and hard at the characteristics of your most profitable customers that also refer business to you, that's the model of an ideal customer.
Once you dig deep and profile the common characteristics you should also start asking yourself some questions about these folks.
Here are some starters.
What brings them joy?
What are they worried about?
What challenges do they face?
What do they hope to gain from us?
What goals are they striving to attain?
What experience thrills them?
Where do they get their information?
Who do they trust most?
The answers to the types of questions above are not always available, but pondering them in relationship to your ideal customer may allow you to more fully address their wants and needs in every interaction and communication.
Complete the profile, add a real photo, and hang it up in your office for all to see. Simply hanging photos of your customers around the office, may be the reminder that everyone in the office needs to connect with what your business is really about, what their work is really about, and who really pays everyone's salary.