To manage a strong SEO strategy, you need to keep a lot of balls in the air. From comprehensive keyword research to keeping tabs on the competition to tracking backlinks, you need a great set of tools to help you manage it all.
We use a suite of tools to help us manage the many facets of SEO. These three are the ones we use every single day to stay on top of SEO for our clients and ourselves!
Best Overall SEO Tool: SEMrush
SEMrush is a comprehensive SEO platform with dozens of tools and crystal-clear reporting, and that's why we've partnered with them.
SEO can quickly get confusing. You're running multiple reports, and when it's across a handful of platforms, you can lose track of the through-line on your data. Because SEMrush has so many features and services all under one roof, it makes keeping track of your reports and data much simpler.
SEMrush offers the following tools and reports:
Domain Analytics: This includes an overview, organic and paid research, backlinks, traffic analytics, display advertising, and PLA research. Plus, you can look at domain versus domain and overall ranking.
Keyword Analytics: From their keyword manager to the keyword magic tool, you can do a deep dive into existing keywords and look for new ones that could net major benefits.
Marketing Insights: These include traffic rankings and analytics, providing insights into your audience, their geographic location, and what pages people are finding through which channels (direct, search, or social media).
Gap Analysis: To identify gaps in keywords or backlinks, you can compare your domain against competitors' to see where there's overlap and where you can move out ahead of the competition.
Topic Research: Enter any content topic and get a list of ideas for titles based on what competitors have already published on their sites.
SEO Content Template: By entering a set of keywords you'd like to use in a particular piece of content, SEMrush will give you tips on how to optimize for those keywords, based on the current content landscape on Google.
SEO Writing Assistant: This tool will analyze your writing for SEO, readability, tone of voice, and originality.
Lead Generation Tool: SEMrush's site audit widget allows you to add their code to your website. Prospects will have the option to audit their website content for free, and a report will be delivered from you to their inbox. This helps marketing consultants drum up new leads.
Listing Management: Distribute business information, manage reviews, and keep all local listings pages current.
CPC Map: See CPC broken down state-by-state, and industry-by-industry. Plus, see CPC cost versus demand for each industry.
Projects: This is key for marketing consultants; you can save and manage your clients' SEO data from the projects dashboard.
As you can see, SEMrush has you covered, no matter what kind of SEO research or work you're trying to do. It's still best practice to use Google Search Console for each of your clients, but Google Search Console requires that you link up to each individual client's website. With the projects feature on SEMrush, you can easily switch between SEO reports for all of your clients.
Best Tool for End-to-End Tracking: CallRail
SEO only happens online, right? Not quite. While your standing in SERPs is determined by your online presence, the effects of a strong SEO strategy ripple out into the real world. Once people discover a business online and decide they like what they see, they usually reach out offline. This is particularly true for small and local businesses, where the phone is often the first point of offline contact between a prospect and your employees.
CallRail is a tool that gives you insight into where call traffic is coming from. Basically, the tool allows you to insert a line of code into your website so that you can clearly see the link between offline and online interactions with prospects. You can also create specific phone numbers that are associated with each ad campaign you run. Then, when you get a call to a certain number, you know that prospect learned about you from that particular ad. They apply the same technology to form submissions, so that you can clearly see the connection between behavior in completing forms online and in-person interactions.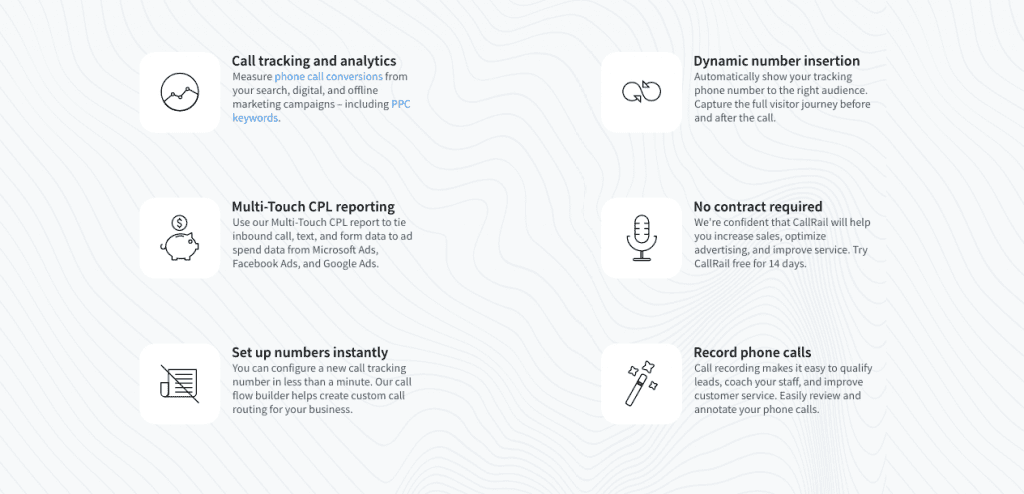 Why does this matter? First and foremost, it provides you additional insight into your marketing efforts. When you're only tracking online responses to ad campaigns, you're only getting half the story. Perhaps you craft a campaign that's so compelling, multiple readers flock to their phones to call your client. If you're only tracking online reactions, you might think you're getting crickets in response, when in reality the campaign was so successful people jumped right to making contact with the business.
Which leads to the second point about the importance of call tracking. It allows you to demonstrate your full value to clients. When they can see that your marketing tactics led to X number of clients calling their store, they feel more comfortable in paying you the rate you deserve for your work.
Best Tool for Local SEO: BrightLocal
What works for Walmart's or Salesforce's SEO strategy will never apply to a local business. Local SEO comes with its own unique set of tactics and strategies, and BrightLocal is a tool designed to address those local marketing needs.
Some of their SEO tools overlap with SEMrush's offerings. They provide information on keywords and search ranking, but the difference is that all of their reports and information are localized. So if you have a client operating out of the St. Louis area, all of the data BrightLocal provides will be related to that geographical area.
Plus, they have tools that are focused specifically on two of the biggest SEO hurdles for small businesses: local listings and reviews.
Local listings sites like Yelp and Google My Business are critically important to a small business's survival. That's where prospects go to learn about local solutions, read reviews, and get directions and contact information. BrightLocal makes it easy for you to make sure your client is listed on all of the relevant local directories, which gives them a boost in backlinks and ensures that they're discoverable by those prospects who rely exclusively on local listings, rather than general Google searches, to find local businesses.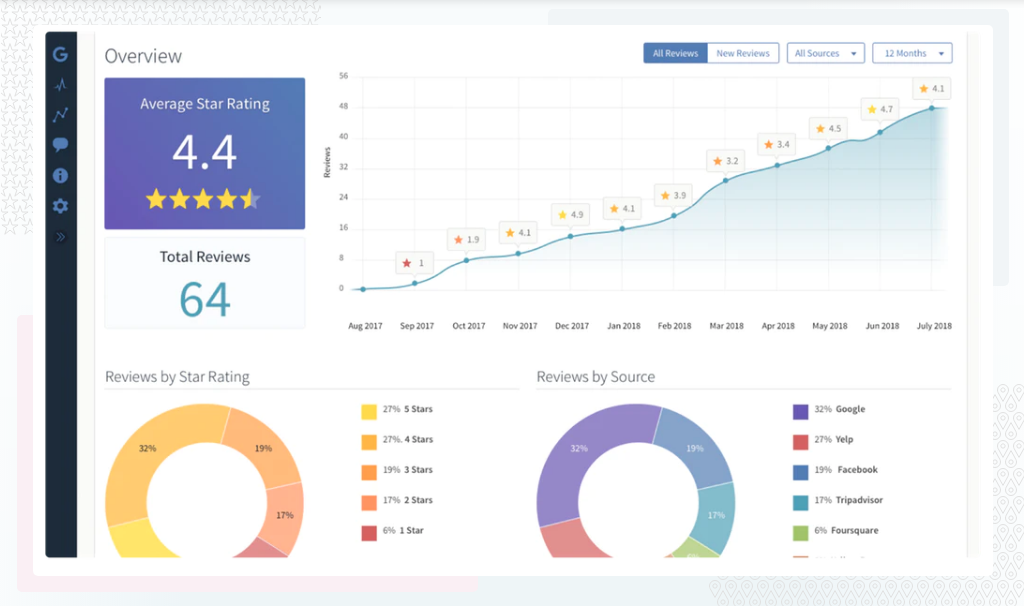 They also make reputation management easier. Online reviews are particularly critical for small businesses. With a household name brand, people usually already have a sense of whether they're well-regarded by others. For local businesses without the name recognition, though, people will go online to see what the general consensus from existing customers is about the business. If your client doesn't have a strategy for soliciting reviews from happy customers or managing negative feedback from unhappy ones, BrightLocal can help you stay on top of all reviews posted across various local listings sites.
Handling SEO for yourself or one client is hard enough. When you're managing SEO for multiple businesses, things can get unwieldy, fast. When you have the right tools on hand, though, it's much easier to manage the many moving parts that come along with creating a great SEO strategy.
If you liked this post, check out our Small Business Guide to SEO.